Peugeot 1900 wheels, 2 piece conversion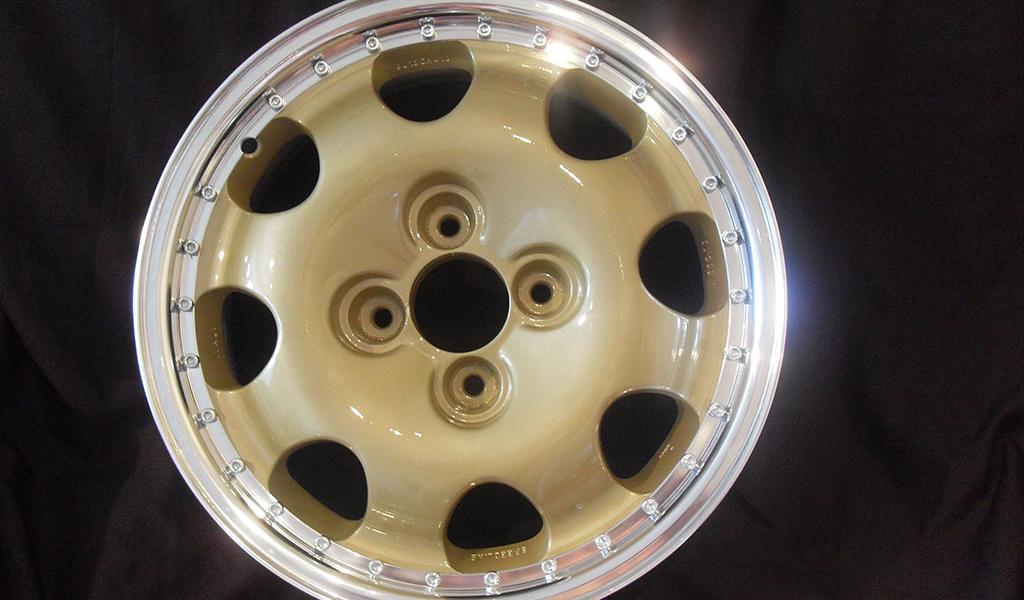 Following on in our development of converting original equipment cast aluminium alloy wheels into two piece, we have the first prototype Peugeot 205 GTI 1900 wheels machined and fitted with a spun outer rim.
Spinnings are available to make a standard 6" wide, as well as 6.5", 7" and 7.5" widths.
Like the smaller wheels we convert, the rims are held in place with M6 cap screws tapped into the original casting. [30 off fixings]
It will be possible to use these converted wheels tubeless.
We have also realised that on conversion we have not removed any original manufacturer markings, so it may be possible to use these wheels in countries where the original wheel had to undergo type approval.
Either Speedline or SMR donor wheels have been successfully converted.